Flight Youth
6th - 12th Grade

FSM for students 6th-12th grade, is a movement of wholehearted students that meet every Sunday Night from 6:00pm- 8:00pm.
Doors open at 6:00 and service begins at 6:30pm!
Fearlessly Living In God's Honorable Truth "You determine the Flight in your life"
Flight's Mission is to untie with one another, encounter Jesus in a real way, grow spiritually through disciplines and then fearlessly live in God's honorable truth by sharing the love of Christ with others. Overall, we strive to give students the opportunity to discover exactly who God has created them to be.
FlightYth Events
Kids around the world outreach serve night: Sunday, Jan. 30th from 6:00pm-7:30pm
Winter Retreat: March 4-5
Cost: $95 due by Sunday, Feb. 20th
**Cost will go up to $105 after Feb. 20th
Next Friends night: Coming soon!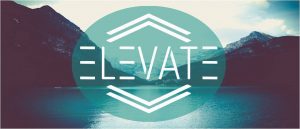 Wednesday night studies from 6:30pm-7:30pm
What to Expect:
–Hangout time and activities
–Snacks
–Bible Study
Next Off Campus Life Groups:
Sunday, January 23rd from 5:30pm-7:30pm at Wildes House!
Meet at the church first at 5:30pm!
Winter Retreat 2022
Date: March 4-5

Location: Spencer Lake in Waupaca, WI

Cost: $95 by February 20th(Registration goes up to $105 after February 20th)

More details or to sign up, contact the church.